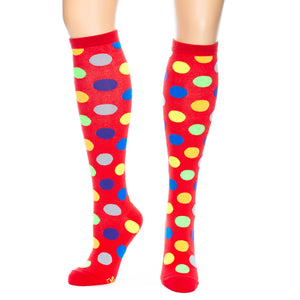 Polka Dot
You put some green dots in, you take some blue dots out. You put some yellow dots in and you shake 'em all about. You do the hokey polka and you turn yourself around... That's what it's all about!
75% Cotton, 20% Polyester, 5% Spandex. Made in Korea.
Approximately fits women's shoe size 5-10.
---
We Also Recommend